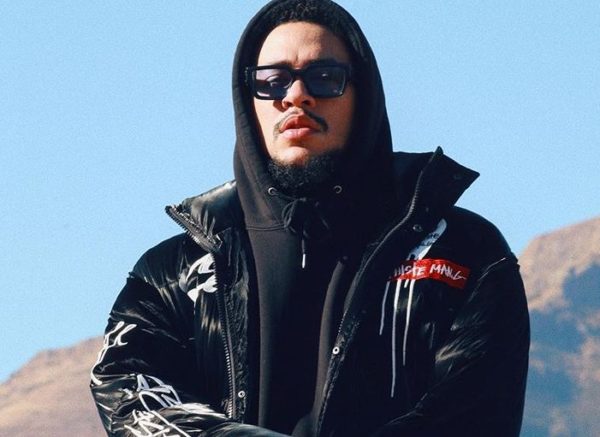 One of AKA's die-hard fans has come to his rescue following his silence on the recent protest concerning Clicks store advert.
The star who knew nothing about it was dragged into the Economic Freedom Fighter's protest action for not speaking about the issue.
This is as a result of the fact that the rapper is known to always voice out on issues which are said to be close to hios heart.
According to the accusation, it was stated that the rapper showed less interest on issue of Black South Africans despite the fact that he is one.
AKA tweeted, "Some days like today I'm Black enough to speak out about issues. Other days I'm a Coloured this and a Coloured that. Weird f*ckin' country we living in."
Reacting to this, AKA was just on a low as he watches a fan who took his side stating they should not forget the times the rapper would voice out on injustice.
She stated, "How many times has AKA spoken out and supported black people? How many times has AKA been the only one fighting for us? Only to be told he isn't black enough every time he isn't doing things your way? Again I ask, IS HE THE ONLY CELEBRITY IN SA?!".
Commending the fan, she asked her to stop after he realised she has said all that was in his mind.
He said: "It's okay. I respect and appreciate you going to bat for me but you need to understand that 99% of the time they won't be able to go back and forth with me so you make them tingle when you take up the fight and entertain them. Still, thanks for having my back Mega." 
Read the thread below:
Some days like today I'm Black enough to speak out about issues. Other days I'm a Coloured this and a Coloured that. Weird fuckin' country we living in.

— AKA (@akaworldwide) September 7, 2020
We don't want nothing from him! We were just letting him know that if he thinks he's too good or too busy to fight racism, then he's surely too good to call himself "Black" !

— Buddy Masakona (@BuddyMasakona) September 7, 2020
FYI, I'm talking about celebrities with intellectual, not abo @casspernyovest !!

— Buddy Masakona (@BuddyMasakona) September 7, 2020
How is it ignorance to be tired of people expecting you to speak out all the time? He shouldn't have been mentioned at all. There are so many other celebrities in South Africa

— Her Royal Megacy👑 (@Nkazie_98) September 7, 2020
@akaworldwide , I hope you understand now.

— Buddy Masakona (@BuddyMasakona) September 7, 2020
It's okay. I respect and appreciate you going to bat for me but you need to understand that 99% of the time they won't be able to go back and forth with me so you make them tingle when you take up the fight and entertain them. Still, thanks for having my back Mega. 💜 https://t.co/gDJ51f66Hx

— AKA (@akaworldwide) September 7, 2020