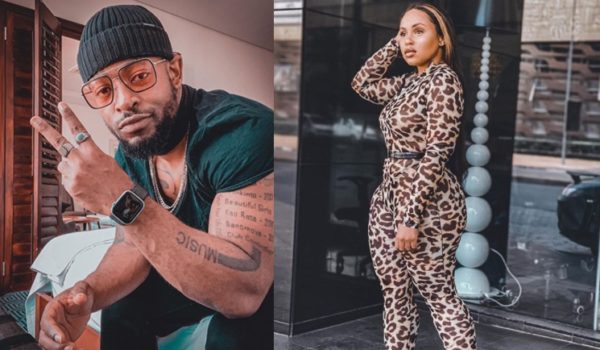 Prince Kaybee and girlfriend, Zola Mhlongo went on a date, but it's on another level.
The two confirmed their romantic relationship on Twitter and it got fans wilding.
Since then, they've been shooting all sorts of lovey-dovey shots at each other.
Taking to social media on Tuesday, the music producer shared a video of a woman driving.
He captioned it with an explanation on how he is teaching her to drive.
"So we went to the circuit with THE GHEL and taught her paddle shifting, cornering and lap times. She didn't do bad at all for a gear box as slow as the natural aspirated 6.2litr C63," Kaybee captioned post.