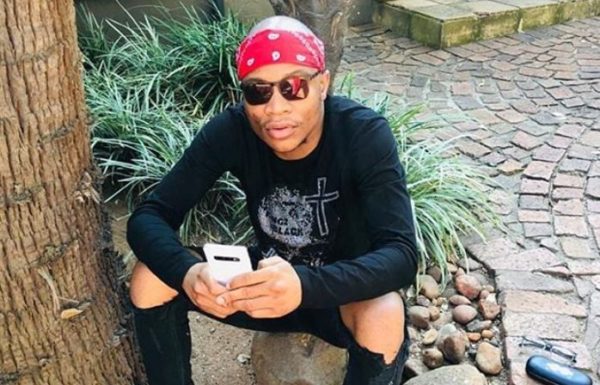 Master KG has decided to gift another R20 000 to anyone who wins his challenge,#LOTTOJerusalemadanceChallenge.
Recall, the star has been making waves since the release of his single, 'Jerusalama' which he featured popular songstress, Nomcebo.
The star has been all over the moon after his single hit 100million views on YouTube ans as we speak it is on 126,772,763 views.
However, he decide to make his fans happy and show how grateful he is by throwing out a challenge.
According to him, the winner will be given R20,000.00 and the challenge kicked off on Yesterday, September 9, 2020.
In his tweet: "Tonight 9PM!!I'm announcing another R20 000 rand winner of #LOTTOJerusalemadanceChallenge More info on my pinned tweet..Let's gooooo"
Tonight 9PM!!I'm announcing another R20 000 rand winner of #LOTTOJerusalemadanceChallenge More info on my pinned tweet..Let's gooooo💃🏻💃🏻💃🏻💃🏻💃🏻 https://t.co/TDm6OeFGOs

— Master KG Music (@MasterKGsa) September 10, 2020
See few of those who participated:
#LOTTOJerusalemadanceChallenge @sa_lottery @MasterKGsa Mina I'm a Hustler,for me to put bread in a table for my siblings I had to leave home to the city of gold.but with this pandemic things are really hard as a singer I'm home no work.when phone rings I'm praying its not home. pic.twitter.com/nUt3BbXjXy

— Queen Lolly Sgananda (@QueenLolly01) September 10, 2020
Hi @sa_lottery @MasterKGsa i have a casting agency that supplies tv background extras to different tv shows. I currently work from home. The 20k will help me buy proper office furniture and grow my business. #LOTTOJerusalemadanceChallenge @sa_lottery pic.twitter.com/93iVp1PPJz

— Shazz (@MukShandukani) September 10, 2020
#Jerusalema@sa_lottery@MasterKGsa
I tried😂😂😂😂😂
Young lady who wakes up daily to hustle for my family. My brother and I are the only bread winners but we try.

Oh and andina Tata Master KG😭😭 pic.twitter.com/IzdMj6Y7zx

— Mashweme (@QueenMatso) September 10, 2020
@sa_lottery @MasterKGsa #LOTTOJerusalemadanceChallenge
Dj TK sa and Crazy Neo sa
We come from Limpopo
We came to Gauteng Province to finish our studies and reveal our dancing talent . Our goals is to change our family backgrounds. #PushaPhandaPlay pic.twitter.com/adZxFpLX6W

— Dj TK (@DjTK10489808) September 10, 2020
#LOTTOJerusalemadanceChallenge @sa_lottery I'm currently studying bachelor in applied social sciences. My dream is to become a psychologist and assist many people out there going through life crises. This R20 000 would help me to pay my last module I'm left with. pic.twitter.com/sr65rclRAe

— Mbalenhle (@Mbarlz9) September 9, 2020