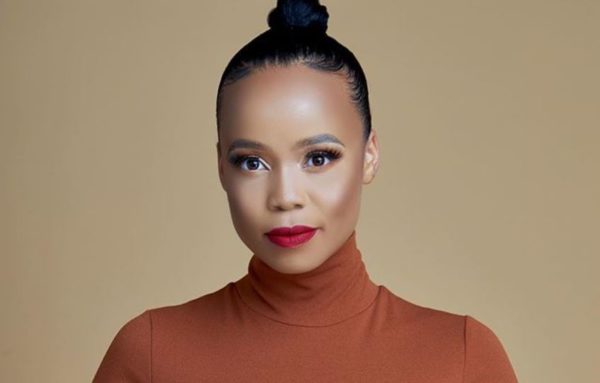 Ntando Duma took to her social media to share a video of herself with her daughter, Sbahle Mzizi.
The young girl served all shades of cuteness and many were glued to their screens.
Recall, Ntando was recently dragged after she shared a picture of her glowing skin but seems some of her fans are not buying it.
In Ntando's post, she shared a photo set showing off her spring glow and flawless skin but a troll who could not mind his business decided to point out something in the post.
According to the troll, he stated that the star has a 'prominent' forehead.
In response to that,
Ntando
asked the troll if bush grows on his head.
Does the Bush grow on your head?🤔 https://t.co/AtXdbo5eXp

— Ntando Duma Mthomben (@dumantando20) September 8, 2020
Well, the star did not let it weigh her down as she decide to spend quality time with her daughter.
In the video, the mother and daughter did a brief introduction about themselves.
Sbahle however self praised herself claiming she is smart, beautiful, the light and a leadership.
The video is so cute and all her fans can not just comment how adorable they look.
Watch video below:
View this post on Instagram
My human 😍💪🏾 pic.twitter.com/Mh5qLT2Vw1

— Ntando Duma Mthomben (@dumantando20) September 9, 2020
Check out some of the reactions from fans:
I was really waiting for her to say Sunanoko when Ntando asked what's your other name😅😅😅 pic.twitter.com/Ku3es6XVnV

— Anga (@AngaBottoman) September 9, 2020
I love how you're raising your daughter 😻 She's very sure and affirmed. I want that for my kids https://t.co/SXJGe9yDPu

— sunshine ☀️ (@Thando_MM) September 9, 2020
You are one amazing mother🥺 you shock me every single time, this is beautiful, you are raising a beautiful black girl❤️ https://t.co/2Or99pi8u0

— 𝐓𝐨𝐲𝐢𝐧 𝐅𝐨𝐫𝐞𝐯𝐞𝐫🕊🤍 (@_PalesaLetlape) September 9, 2020
"I am smart" "I am beautiful" "I am leadership"

GIVE ME THREE OF THESE PLEASE 🥰 https://t.co/dPG7MCAnyu

— venus. (@mfazomnyama_) September 9, 2020
If we can start right here, raise happy children, we can curb some of the ills we see today in the near future for these beautiful beings💞.. Keep it up @dumantando20 https://t.co/n9zE3vWNCf

— Pum Pum (@MizPummie) September 9, 2020