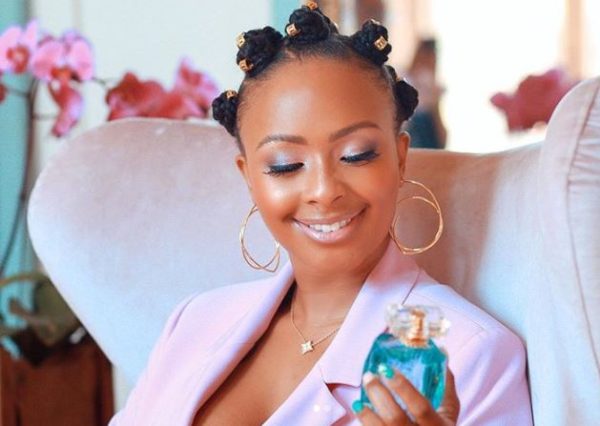 Boity Thulo has officially launched her perfume brand she's been talking about for weeks.
She named her perfume line, 'Pink Sapphire' and many of her fans are really happy for her on her latest achievement.
Boity revealed her brand is in partnership with Halo Heritage.
According to a post she made, she revealed she has sold out first 1000 bottles on pre-sale.
The businesswoman appreciated the support given her.
"OMG OMG OMG. YOU GUYS DID THAT! WE SOLD OUT OUR FIRST 1000 BOTTLES PRE-SALES!! Thank you so much for supporting #BoityXHaloHeritage fam!!! Tomorrow we go live with #BoityPinkSapphire sales and can't wait to see what you guys do there too! Thank you so so much!! "
However, in the early hours of today, Boity announced today as the official launch of #BoityPinkSapphire.
She further said sales are open and people should start getting them. 
She said: "Today's the official launch of #BoityPinkSapphire. Sales are open! Let's do the things!Thank you Fam!"
Today's the official launch of #BoityPinkSapphire. Sales are open! Let's do the things! 😁😁😁💃🏾💃🏾💃🏾🙏🏾🙏🏾🙏🏾💞💞💞💎💎💎 Thank you Fam!

— #OwnYourThrone👑 (@Boity) September 11, 2020