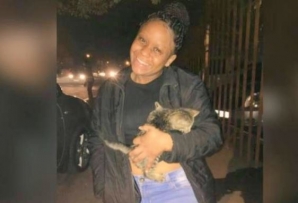 Police are investigating the death of 18-year old Jabulile Nkosi and have arrested a suspect.
This is after the matric pupil was found dead near the Jukskei River in Alexandra on Sunday.
Upon the discovery of her body, she was found with gunshots wound on her head.
Alexandra residents have declared their support for justice and have promised to out pressure on the justice system.
Earlier this week, the local police received dozens of pupils and concerned residents who requested for justice for the dead Jabulile Nkosi.
"I can confirm first a suspect has been arrested," said Sandile Memela. "The suspect is due to appear on the 17th of September."
"We will put pressure on our judiciary to say we need to put an end on gbv. Now it's time for action."