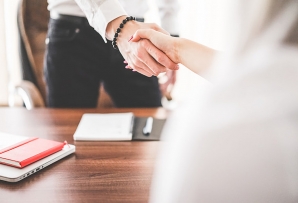 According to a new Commission for Employment Equality report, White and Indian South Africans are the favorites to be appointed and given promotions.
Also, other findings said that only 15.2 percent of the top managers in the country are black.
Tabea Kabinde, CEE Commissioner said the top three occupational levels of organisations experience very slow transformation.
Kabinde said:
"On average, we are having a 1 percentage point movement from the white population to the designated groups per annum."
"This is very, very slow if you consider that around 31.1 percent of the Black population — that means African, Coloured and Indian — is represented at top management. It means it's going to take us another 60 years if we follow this trajectory."
She further said that the government has monitored the compliance of employers with employment equity.
The commissioner said that the employment equity would be strengthened by the Employment Equity Amendment Bill to take disciplinary measures against non-compliant employers.
The bill will make sure there would be a prohibition for non-compliant businesses from carrying out business with the state.
However, there would be an introduction of further punishments subsequently.