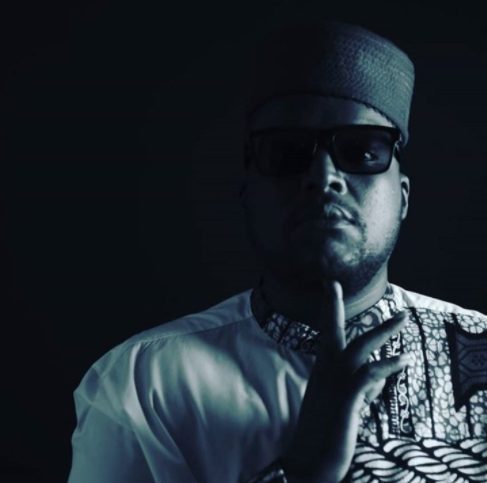 South African hi hop legend, HHP's 40th birthday is today, 14th of September, and he's being celebrated by other stars in the industry despite having passed-on.
The late star's wife, Lerato Sengadi penned down a note on social media and posted a video of him performing to a large crowd.
"On this day a King, Icon, Legend, Blueprint, Healer, Teacher, Seer, Husband & Father was born. Happy Birthday Motho wa Motho. Ke go rata ka pelo le moya."
Cassper Nyovest also celebrated Jabba: "Happy Birthday to the Goat HHP. We love and miss you forever. My son almost shared a birthday with you. I'm gonna tell him all the great stories about how you put his Dad and many other men on. Thank you for everything Jabba!!!!" he tweeted.
JABBA! #HappyBirthdayHHP one of the most selfless, cool and truthful humans I got to know. Happy birthday JABBA! Today I'll jamming your music just to celebrate you.❤️👑 #RestInPeace #HappyBirthdayJabba pic.twitter.com/R2MZtsa2xE

— African King (@ZakesBantwiniSA) September 14, 2020
HAPPY BIRTHDAY TO THEE TRIPLE OG🙏🏾🙏🏾🕊🕊 KING JABBA FOREVER 👑 pic.twitter.com/cYnx1kLee1

— 🅱️3NCHMARQ #BMQGQVIDEO OUT NOW‼ (@B3nchMarQ) September 14, 2020
Happy Birthday to the Goat HHP. We love and miss you forever. My son almost shared a birthday with you. I'm gonna tell him all the great stories about how you put his Dad and many other men on. Thank you for everything Jabba!!!! #HappyBirthdayHHP

— R.M Phoolo (@casspernyovest) September 14, 2020
Happiest Birthday to Jabba @Leratolicious May his soul continue to rest in Perfect Peace ❤️ #Happy40thMotho #HappyBirthdayHHP #HappyBirthdayJabba #Jabba4Eva pic.twitter.com/Q8zSv1HgG7

— Ray of Sunshine (@I_Am_King_Zoe) September 14, 2020
Who else still remembers this interview #Jabba had on Fresh Breakfast?
The flow was just something else♥️ #HappyBirthdayHHP 🕊#RIPHHP Hip Hop Pantsula pic.twitter.com/aRbfi0zX8R

— 03 June🎂 GEMINI (@SegoNose) September 14, 2020
Ohh maan, we remember you lepara! Setswana is fashionable ka ntlha ya gago. Happy 40th birthday in heaven. I'm so grateful that @Leratolicious is keeping your memory alive! Robala Kgosi!#HappyBirthdayHHP pic.twitter.com/fGeFoMN9XW

— Lorato Matlala-Xaba (@LoratoMatlala) September 14, 2020