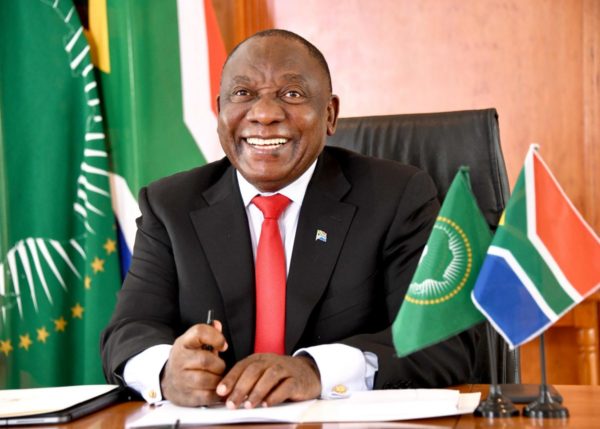 President Cyril Ramaphosa addressed the nation on Wednesday evening which got many people talking and took to their social media to share their views.
The President announced a move to alert level one which would take effect from Sunday midnight, September 20.
According to his statement, he revealed that there has been a relaxation of the liquor laws which is to say alcohol can be sold on Fridays as well as the curfew being extended between midnight and 4 am.
However, that was not all, he stated that all nation must take part in the "Jerusalema" Challenge on Heritage Day.
That announcement was mind blowing as no one saw it coming.
Media personality, Robert Marawa was ecstatic and commented on this unexpected announcement: "President encourages a Jerusalema Challenge on Heritage Day! We await him and his Cabinet to lead us in this regard. Salute Master KG, I thank you."
Music producer Chymamusique has also weighed in on the moment, saying that the hit is one for the history books: "Master KG made history."
Check out funny reactions from tweeps:
Thank you Mr President
Alert level 1#CyrilRamaphosa #level1 #JerusalemaDanceChallenge #mzansi pic.twitter.com/XTiYwpQzcw

— TheReal_Elliot (@TheReal_Elliot) September 16, 2020
Pres says we should take up the #JerusalemaDanceChallenge on the 24th September…

— Mpho Letsholonyane (@M_Letsholonyane) September 16, 2020
#CyrilRamaphosa did Ramaphosa say we must all practice the #JerusalemaDanceChallenge 😭 pic.twitter.com/iVQjmzeJ4P

— Nwabiso Dlamini⚙️ (@Nwazs_Media) September 16, 2020
Cupcake attempting #JerusalemaDanceChallenge 😂 pic.twitter.com/ABaIHBxqcS

— K U L A N I (@kulanicool) September 16, 2020
I'm waiting for President to smash a young #JerusalemaDanceChallenge move.

— Vusi Thembekwayo (@VusiThembekwayo) September 16, 2020
All south African artists must join #JerusalemaDanceChallenge I repeat all South African Artist must dance to Jerusalem by @MasterKGsa & @Nomcebozikode. 💃💃💃💃💃💃🎶🎶🎶🎶🎶🎶 Level 1. pic.twitter.com/qGjbfYOBCO

— L E A D E R S H I P ❁ (@Realsoulkaay) September 16, 2020