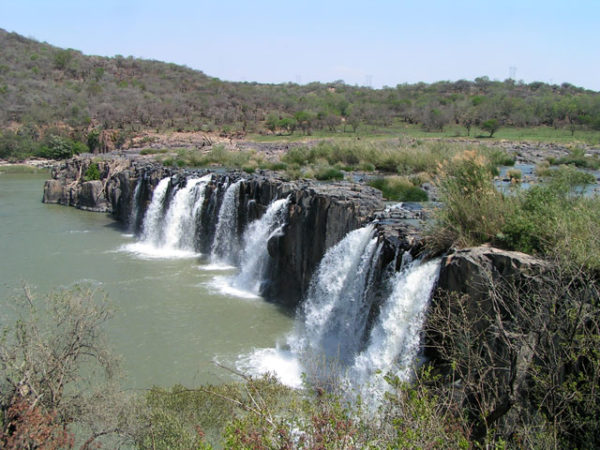 Two decomposed bodies were found at the foot of the Hammarsdale Falls, west of Durban.
The bodies of the two unknown men were recovered on Wednesday.
One of the men had leg irons attached to his ankle.
According to police spokesperson, Capt Nqobile Gwala, members of Durban Search and Rescue were called to the scene of the discovery on Tuesday, but the torrential rainfall restricted the team from recovering the bodies.
However, an army helicopter was called to recover the bodies in the early hours of Wednesday.
" Today at 5.45am, the decomposed bodies of two men were recovered."
"The circumstances surrounding the incident are being investigated," Gwala said
A source who is close to the investigation claimed that one of the bodies had leg irons attached to his body,
Gwala further disclosed that the Hammarsdale police have opened an inquest docket for more investigation into the discovery.