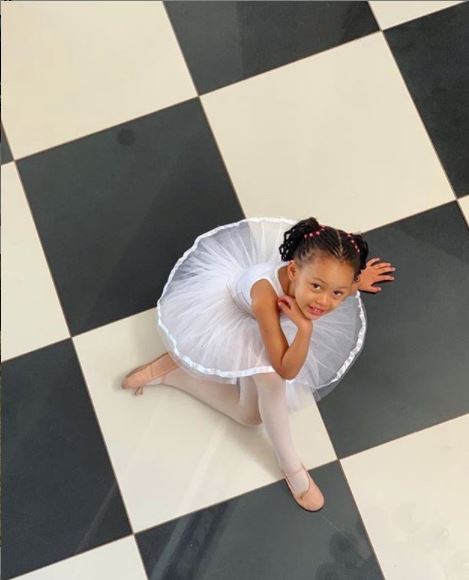 There are a lot of South African influencers but few of them are kids.
However, less than 10-15 years ago, there was nothing called influencer or Instagram as a whole as most people does their marketing on the streets.
The fact that celebrity parents create social media accounts for their babies, sometimes even before they're born, and it's paying off for many.
Their kids are coining it on the social media streets through collaborations and partnerships with brands.
They are also paid to promote sponsored posts, star in TV commercials and appear on magazine covers.
These famous baby influencers are 'securing the bag'
Here is a list of  Kid influencers in South Africa
Kairo Forbes is a daughter to DJ Zinhle and hip-hop singer AKA.
The star has currently 1million followers on Instagram and as little as she is, she has been able to give out to the world what they want to see.
The  kiddo also became the first influencer for her mother's accessories, brand Era by DJ Zinhle, and is the face of a kiddies watch name after her.
View this post on Instagram
Vivaldo Mcagwe popularly referred to as Valdo recently launched his kiddies range of T-shirts and sweaters which are sold on Cava Apparel.
Valdo also has been an influencer for Cotton On Kids and had his merchandise of school backpacks.
He currently has about 80 thousand followers on Instagram.
He also has a YouTube channel with more than 25 000 subscribers and is the youngest South African artist to have a song on iTunes, which already has over 1 million views on YouTube.
View this post on Instagram
Retha is a talented dancer and singer who boasts more than 281k followers on Instagram.
The star also has released an EP titled Tom and Jerry on all music digital platforms.
He has collaborated with  Amapiano dance queen Kamo Mphela and many other dancers.
Khumo Mahlangu popularly referred to as Khumo Panda, is already a reality TV star.
She is the daughter to Toll Ass Mo and Mome Mahlangu.
She also has a YouTube channel.
Then there is her product range called Tiny Huggs Collections, which includes hand sanitisers, hair products, bath salts, balms and body sprays.
Sbahle Mzizi has 686 000 followers on Instagram.
The tot's parents are already getting PR drops from top brands for her.
Fellow influencer Kairo sent her some goodies from her KairoXEraDjZinhle collaboration in November.
View this post on Instagram
Remo Kunene, aka 'Baby Billionaire', wears nothing but designer clothes.
The star has been pictured in Gucci and Dolce & Gabbana on Instagram.
Remo also owns several cars – well, the mini versions anyway.
He drives around his parents' mansion in a Mercedes Benz and a Ferrari.
View this post on Instagram