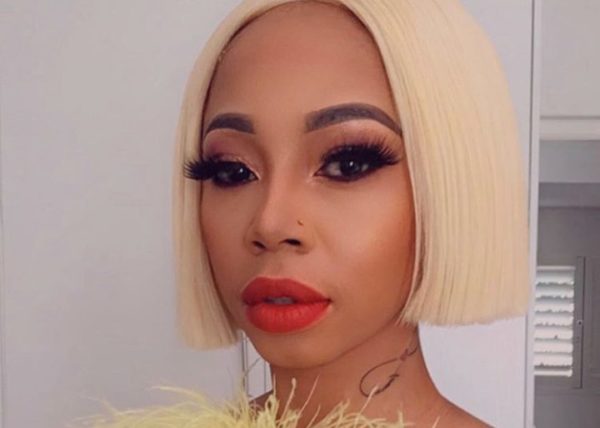 Kelly Khumalo hit back at trolls who dragged her for painting her face black in her new music video.
The star who recently dropped her single, Empini has got the attention of many with her wonderful voice.
In the music video, Kelly painted herself black  dressed in ancient Egyptian royal clothing, meant to represent Bastet, the goddess of protection and right from there, people started criticizing her for that.
Kelly stated that she hopes one day people will be able to look past complexion and not see art as a threat against their skin colour.
However, many still saw beauty in her creativity and felt she deserve more than what she is getting.
She said if she tried as much as possible to bring something as beautiful as this and people feel the "simple piece of art"was a threat against their skin colour, then it hurts her more people are not seeing what she is trying to say.
"I knew the criticism would come. I cannot blame them, a lot has happened where black people are concerned. It is such a shame that we see everything as a threat against our skin colour, even something as simple as art.
"I hope one day we get to a point where we see beyond skin colour. It is going to take a lot and I pray to God that we heal from all these things. But, having said that, Empini is simply art."
Kelly said African warriors would camouflage themselves when going to war, even darkening their skin if necessary.
"There is a story behind all this, and behind (her latest album) The Voice of Africa. Courage. Strength. Wealth. Power.
She concluded: "When I wanted to find someone who reflected the Voice of Africa, like the title of my album, I thought of Hlengiwe. She is an incredibly talented musician and someone who was a perfect fit for the project."
See the beautiful work of art below: