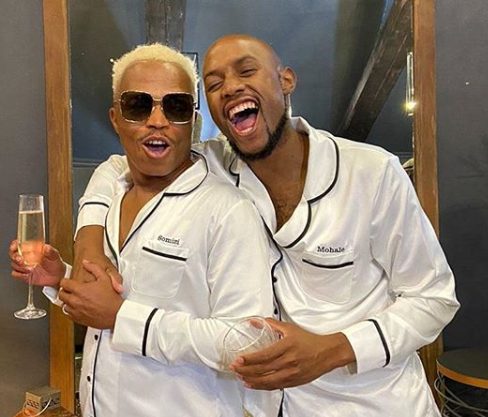 Somizi and Mohale are enjoying their life to the fullest as the lockdown got moved to level 1.
Somizi took to his Instagram page to share a video of himself and his husband, Mohale in a car which he captioned they are on their way to their holiday destination.
However, the media personality has been all over social media following the allegation that he stole the concept of the show.
The allegation was laid against him by Hastings Moeng claiming Somizi stole the content he uses on his show, "Dinner At Somizi's".
A lot has gone down as Somizi claimed he did not steal any concept and that yes, he got talking with Hastings on the show verbally and that the email he claimed he sent was never opened.
The matter is yet to be resolved but Somizi stood on the ground that he never received any documents.
With all that is going on, the star still find time to go on holiday with his husband which is really sweet of him.
He said happy new year to his fans which is really surprising because the year is almost running to an end.
Somizi also urge his fans and followers to drive safe to their destinations as he and his husband are off to their holiday.
He captioned: "Happy new year everyone….drive safe to to holiday destinations…..off to our holiday….lol…"