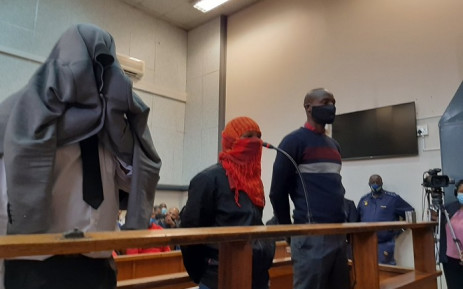 Nathaniel Julies' murder case was heard at the Protea Magistrates Court on Tuesday.
The court heard how one of the police officers fatally shot the boy with down syndrome with the thought that her gun was loaded with rubber bullets.
Simon 'Scorpion' Ndyalvane, Caylene Whiteboy, and Voster Netshiongolo appeared in court for their bail application.
The trio are facing charges including murder and tampering with the crime scene.
Julies, was shot in August few metres away from his home in Eldorado Park.
His death sparked protest against the police in Elodrado park.
In their bail application hearing, the trio explained that they did no not try eluding arrest and they do not pose as a threat to the society.
Ndyalvane's lawyer explained that his 23-year-old junior, Whiteboy, fired the shot that led to Julies' death.
However, Whiteboy's lawyer, Jeff Maluleke, told the court that his client had no intention of killing Julies, and so she does not deserve to be charged with premeditated murder
Maluleke further explained that his client just completed her 12-month training course with the police and as a junior, she obeys her senior, which includes carrying out Ndyalvane orders.