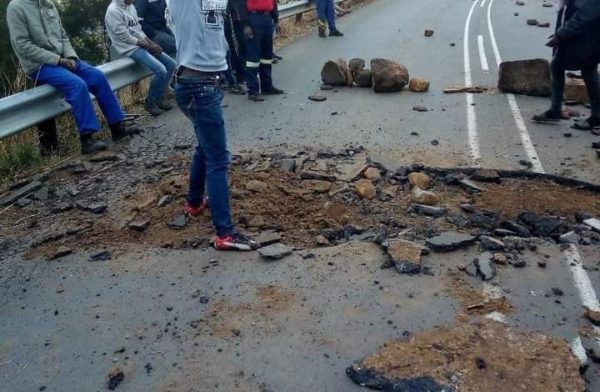 They think with this line of action, it might sound a bell in the ears of those involved in delivering the services in the area. Protesters in KwaZulu-Natal have taken a decision to handle the matter themselves by digging a road because of the government's failure in providing water and electricity to them.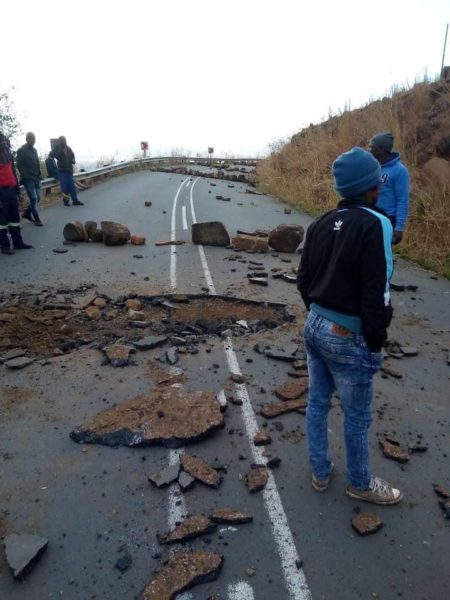 The residents came together and gathered this morning at the road in eBhovini between Pomeroy & the Mozana turn off.
They started digging in the middle of the road.
They dug several holes in the two-way traffic road that will hinder the free movement of vehicles. The holes are actually deep up to the stones underneath the gravel and the tar.
eBhovini, between Pomeroy and Dundee KZN. Protestors are damaging the road – demanding service delivery. pic.twitter.com/HpZvPaSk1a

— Yusuf Abramjee (@Abramjee) September 22, 2020
DOM! How stupid can they be? Tomorrow they want government to fix what they've broke down. Jeeez this is nonsense 😑

— #iAmAfrikaan. ❤️🇿🇦 (@cheslin_za) September 22, 2020
I never completely get this – how does damaging a road assist in accelerating service delivery?

— Amanda Reekie 🇿🇦 (@moozir) September 22, 2020
I am still waiting for someone to make understand the logic behind such behaviour,how do damage what you have in the name of getting what you don't have

— Simple TK (@SimpleTK1) September 22, 2020
Yes it's the Demand-Destroy-Deny mentality. Sad state of mind

— Tannie Toffie (@Politic74758717) September 22, 2020