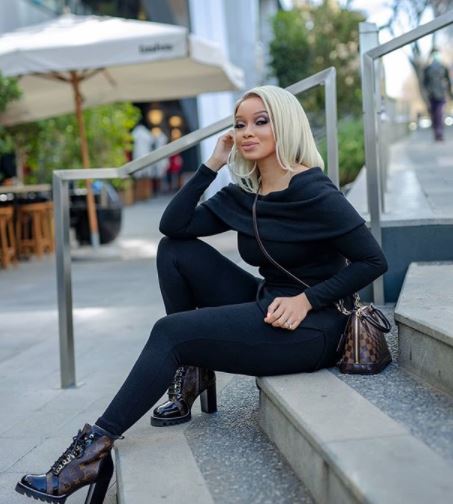 Dineo Langa took to her social media to reveal how the lockdown helped know what her body wants.
Many South African celebrities was over the moon following the announcement of the relieving of the lockdown to Level one as many had complained bitterly that the lockdown caused more damage than good to them.
There were no gigs or event as so it was difficult for some of the artists to make money at that point.
Dineo Langa on the other hand seems not to be too affected by the lockdown as she stated she got to know what her body really wanted.
According to her, the lockdown helped her listen in on what her body needs as she was able to get her beauty and personal care routine right.
Dineo said: "Lockdown helped me listen in on what my body needs and it's definitely starting to thank me for getting my beauty and personal care routines right."
See post below: