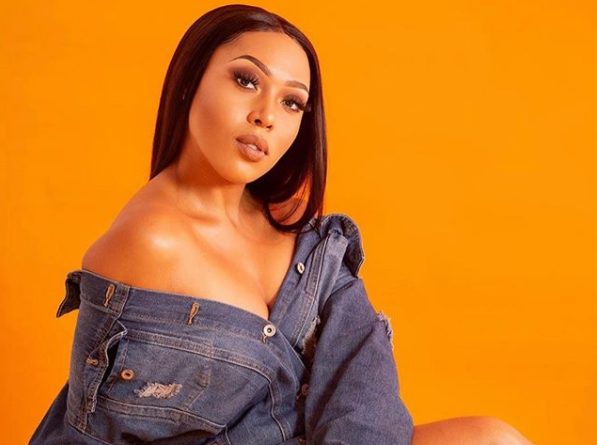 Simz Ngema is celebrating her son as he turned three months old today.
Simz recently announced the arrival of her baby boy with Tino Chinyani, and the couple are so happy to be a parent.
Before the arrival of the baby, some of her fans felt she moved on so quickly after the death of her husband, Dumi Masilela who died in 2017, while others felt she needed it as they could see how happy and beautiful she is.
Well, the good thing is the baby is alive and healthy and he is 3months old today.
In her post, she revealed that she has not be able to bind her tummy as a result of the c-section.
Simz has gained 20kgs as a result of eating too much and it's time for her to get back in shape.
Simz captioned: "
Today Tiyani turns 3months. I haven't been binding my tummy because I had a c-section and I've gained 20kgs😂 (I enjoy eating) but it's time for me to start my journey of getting back into shape. I'm giving myself a year😂🤞🏾 ang'funi pressure please! Baking a whole human being is a big deal and I've learnt to be kind to myself. You can miss me with the pressures of "snap back" ngi right shame. I'm glad that my @supavite family is ready to help me get back into shape. Let's go!"