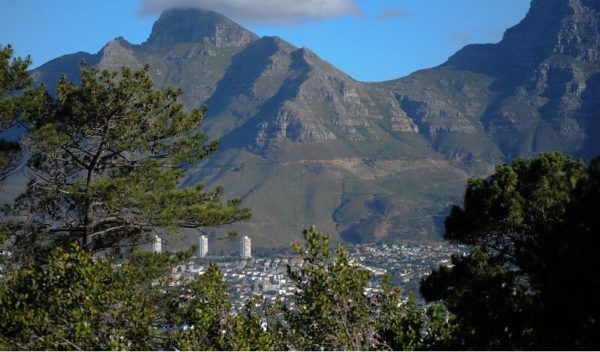 Africa as a continent is known for its stunning vast deserts, extraordinary wildlife, rolling hills, highlands, and beautiful savannah grasslands.
It also hosts extraordinary towns and cities that are enriched with culture, history and other activities. Below are our top cities and towns.
The continent is also home to charming towns and cities rich in history and culture. Below are 7 must-visit towns and cities in Africa:
1. Cape Town, South Africa
Cape Town seems to be everyone's favourite. The city is so vibrant and colourful with stunning beaches, beautiful mountains and vineyards.
You can take a cable car ride to the top of Table Mountain at sunrise or sunset to take in the beautiful views.
2. Lamu, Kenya
Lamu is another very laid-back coastal town in Kenya. It is one of Africa's best-preserved Swahili settlements and a UNESCO World Heritage Site. Tourists can spend some time around the beautiful, narrow alleys in the old town. They can also relax at the nearby Shela Beach.
3. Essaouira, Morocco
Essaouira is one of the most beautiful towns to visit on the continent. The city boasts ancient medina and lustrous fortifications that date back to the 18th century, miles of stunning beaches, and a charming harbour and fish market to stroll around.
It is the perfect spot to windsurf and kitesurf and guarantees moments of peace and tranquility.
4. Stone Town, Tanzania
Expect extravagant houses with carved wooden doors, winding alleys, a palace, narrow streets, and bazaars.
Stone town is a really fascinating place to wander around. This Swahili coastal trading town is classified as a UNESCO World Heritage Site. It combines a fascinating and rich history with beautiful white-sand beaches and crystal-clear waters.
5. Windhoek, Namibia
Windhoek is Namibia's largest city and capital. This is a tidy and modern city with stunning pastel-painted buildings and traditional German houses.
The ambience there is usually laid-back. Modern skyscrapers, neo-baroque cathedrals and German 'castles' dominate the city's skyline.
6. Kampala, Uganda
Kampala is Uganda's business center and capital citybuilt on 7 hills, most people around the city speak English and are friendly, hence, it is not a problem if you need to interact with a number of them.
It hosts various traditional sites, religious sites, craftshops, rewarding nightlife, affordable transport means, international hotels, restaurants, events and festivals.
7. Addis Ababa, Ethiopia
This is the capital of Ethiopia and is said to be "the political capital of Africa" since it hosts very many political organizations. It is a relatively safe city to live and is the center of most of Ethiopia's economic activities.