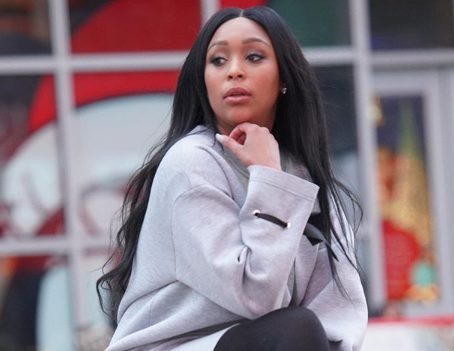 Minnie Dlamini has pen down how she came about the concept for her babybump photo shoot.
According to her post, she revealed that she had so many ideas of how she wanted her pregnancy shoot to be as also to look totally different from what other photo shoot looks like.
"I had so many ideas of how I wanted to reveal my pregnancy and as usual I was looking for something that hadn't be done before."

Minnie went further to say she wanted to pay respect to her culture and also represent her culture. 
She said: "In the attempt to pay respect to my culture, I did some research on how a Zulu pregnant woman looked like back in the day. Our culture is so rich with amazing clothing, patterns, colors and designs, all of which have symbolic meaning. For example the hat a woman wears symbolizes that she is a married woman. The clothes she wears symbolizes whether she is a girl, a woman, a wife, or a mother to be. The patterns on a maternity apron determine many things, among which is the sex of the baby 😉"
Minnie continued: "In this image shot in my backyard, to represent where my child will be raised, I'm dressed in a bespoke Zulu pregnancy apron called "Ingcayi" hand made and beaded by @asandamadyibi"
She concluded by saying she is proud of her culture which has so much creativity in it and for the fact she is able to wear something like that for her photo shoot makes it really lovely for her.
"Historically the hide would have been a gift from my father in law from a hunt. The beadwork and design would have been handmade & gifted to me by mother in law with messages and symbols of the family lineage almost like the western family crest."
"I'm so proud to show off my culture in a time where so much creativity and evolution has made us look at the art instead of the rich cultural meanings behind the items we fashionably wear today."
"I am and always will be a proud Zulu woman."
See post below: