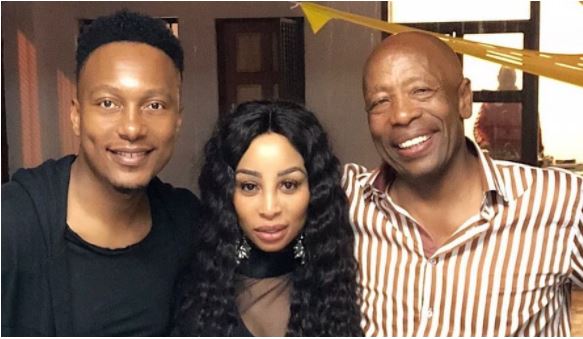 Tebogo Lerole has taken to his Instagram to pay tribute to the late Menzi Mcunu.
This is coming after Khanyi Mbau and Lasizwe on Sunday, September 20 announced that their father had passed away.
The two personalities shares the same father and his death really affected them to the extent that Khanyi is off social media for now.
Lasizwe on the other hand stated that he is still in shock as the most painful thing was that his father just recently accepted him for who he is.
Condolences for Khanyi and her family have poured in from their fans and followers and several Mzansi personalities.
Khanyi's ex-boyfriend Tebogo Lerole has taken to social media to pay tribute to Khanyi's father, who he became close with during their relationship.
In his post, Tebogo offered his condolences to Khanyi and the Mcunu family, "I am so sorry Chunky".
"I cannot comprehend the agony endured by you and the Mcunu family. I wish to send my unfeigned solace to You, Ousi Mmabatho, Tiara, Lungile, Junior, Lasizwe, Imbale, Sifiso, Ayanda, your Mothers as well as HIS friends, family and colleagues. Your FATHER welcomed me into his home as a son, HE embraced me and held my hand as one of HIS own. To this day I look up and cherish all the exceptional moments spent with MaCingwana as you would aptly call HIM," wrote Tebogo.
Tebogo went further to appreciate Khanyi for granting him the opportunity to meet her father.
He called him a "giant" and asked for his soul to rest in eternal peace.
"I pray for your family's strength and healing, akwehlanga kungehlanga. Umoya wenu mawuxole during these trying times"