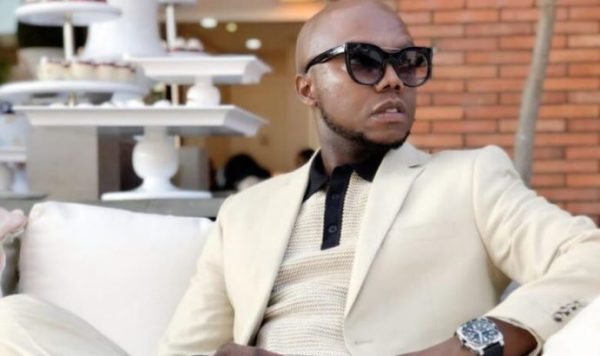 Tbo Touch has taken to his Twitter handle to urge women to do some background check about someone before going out with the person.
This is as a result of the high rate of kidnapping and human trafficking in the country and nothing has been done about it.
However, South African women continues to live in fear as human trafficking and kidnapping cases escalates.
In Touch's words, he said women should be careful as he reveals some of the hot spot in SA.
According to the media mogul and businessman, Vereeniging Beaconsfield Ave, Leslie street and Vanderbilpark by Vaal Mall are hot spots.
He even has evidence in the form of footage, which he will present to the Police.
At the moment, Touch is working around the clock to assist a family in Sebokeng to find their daughter.
See tweets below:
🇿🇦ladies verify before you trust anyone. 3 ladies in Vanderbilpark have gone missing. Trafficking is serious,I'm in sebokeng to help the Mguni family find their loved daughter. This BS is getting out of hand.

— Tbo Touch (@iamtbotouch) September 24, 2020
I don't blame you, Vereeniging beaconsfield & Leslie street & Vanderbilpark by Vaal Mall. Two hotspots for kidnapping & trafficking. It's publicly known. I'm meeting with a security company that has footages and evidence in the area. I will escalate this to @SAPoliceService https://t.co/zm3As2nNUo

— Tbo Touch (@iamtbotouch) September 25, 2020
This video has been circulating amidst other numerous evidence of #Trafficking we are not going to fold our arms and allow barbarism to thrive in our streets. Malls will be empty and there won't be any movement this festive if we don't declare war against #HumanTrafficking pic.twitter.com/LPxN4Uj1NC

— Tbo Touch (@iamtbotouch) September 25, 2020
I'm meeting with Ntate Moerane Exec Mayor of Emfuleni today. Citizens of the Vaal with resources have to partner with public office to combat this #HumanTrafficking pandemic. Let's put our efforts as a collective to make our country safe

— Tbo Touch (@iamtbotouch) September 25, 2020