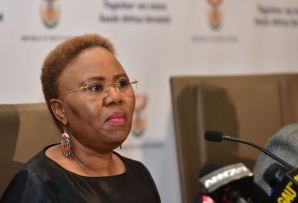 ANC international relations head Lindiwe Zulu defended the party's recent international official trip to Zimbabwe.
According to her, the trip by party officials using the South African National Defence Force aircraft was a successful one and it achieved a lot of what was intended.
She made this known while participating in an online seminar on lessons the ANC can learn from post-colonial Zimbabwe.
Zulu said those criticising the trip were wrong about how the trip was undertaken, and what it achieved.
However, one of the seminar's leading participant, Ibbo Mandaza who is one of Zimbabwe's foremost intellectuals was having none of it.
"Lindiwe exaggerates the role of former liberation movements, unnecessarily so," Mandaza said.
"Whether it's a public relations stance, I don't know. She must know, as we all know, that Zanu-PF is a heavily dented party. It is completely naïve and self-indulgent on the part of anybody, including herself, to think that Zanu-PF can turn around Zimbabwe's fortunes."
The ANC has not paid back the money for using the Sandf aircraft as its private jet, as it promised.
It is also yet to prepare a meeting with any Zimbabwean political players other than Zanu-PF.