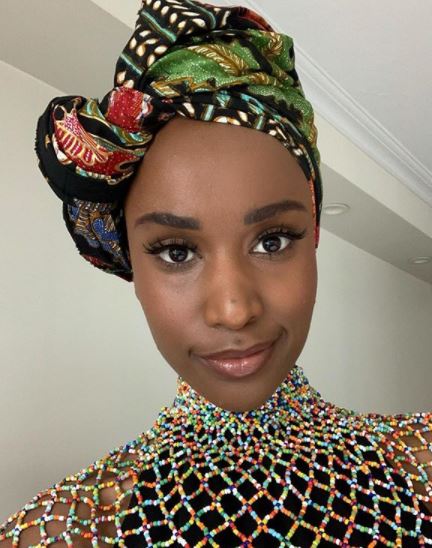 Zozi Tunzi took to her social media to share a beautiful video of a young girl.
The young girl has gone viral on Twitter after showing off her manicure and has a burst of excitement when someone off-camera tells her that Zozi lives in SA.
The video got Zozi's attention as the girl showed compliments on the Miss Universe.
The little girl was overwhelmed after hearing Zozi lives in Mzansi.
She screams as she was seen jumping and ruining around in the video: "I can't wait to see her." 
She then repeatedly says: "I want to go now."
The video has been viewed over 1.5k times on Twitter.
Take a look at Zozi's quote tweet below:
Oh my God it's 2 parts for me!
When she says "I looks gorgeous hey??" and when she says she can't wait to see me😭😭😍. She genuinely means it! Oh my heart😭😭❤❤ https://t.co/38A7iAjmC1

— Zozibini Tunzi (@zozitunzi) September 27, 2020
See replies below:
Awww maan bless their heart😄❤
And thank you! Love you back.

— Zozibini Tunzi (@zozitunzi) September 27, 2020
She's truly amazing. She is a genuine fan Mamtolo. You light up the room is so many people's lives. When you took up your space, it changed the meaning of what the world view women and children. Best of luck again, with all the work ahead of you. Stay beautiful as always

— Phelisa (@PelozaTyali) September 28, 2020
I love it that our daughters look up to you!

— 🦋Sσɾαყα Aȥιȥ🐝 (@SORAZIZ) September 27, 2020
😂😂😂😂 wow what the happiness 👍🏾👍🏾👍🏾👍🏾

— Daniel 🇿🇦 (@Mabona108) September 28, 2020