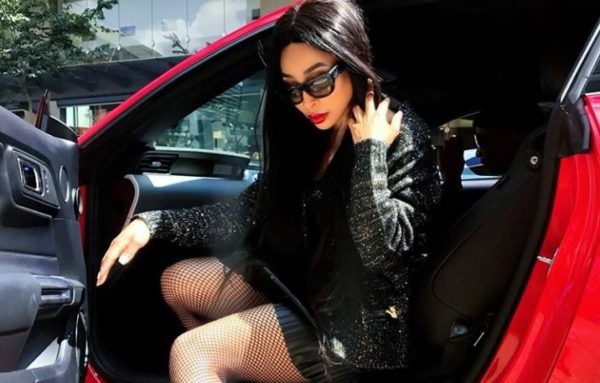 Khanyi Mbau has taken to her social media to defend Somizi following the claim that celebrities are giving jobs to their fellow celebrities.
Many accused the South African media industry of recycling as they felt most of the roles and gigs are given to the famous people or people with connections.
Khanyi reacted to this as she said "Somizi saw a gap and he filled it."
It all started when she posted a snippet of a Castle Lite advert featuring the star.
A Twitter user commented that in SA "the same people get all the deals".
Khanyi hit back saying these people "fast", "pray" and "hustle hard".
See tweet below:
The fast, they pray, the hustle HARD!! https://t.co/ymBJsrek0V

— KHANYI MBAU (@MbauReloaded) September 29, 2020
However, others brought up the role Mohale just got.
Mohale bagged a role in Rhythm City and many were amused after hearing the news.
One user claimed both incidents showed that celebs got deals because they have "connections".
"Why is Mohale getting acting jobs while other kids went to acting schools? Some bias moves," a user said.
Nah my darling, they got connections, they are favored…
Eg: why would somizi get a cooking show while there's plenty qualified chef's who can actually do the job way better than him..

Why is Mohale getting acting jobs while other kids went too acting schools?

Some BIAS moves

— SOUTH FLAVOR mixtape OUT NOW🙏🌍🇿🇦 (@Snathy_tus) September 29, 2020
She said studying the craft should not be compared to getting into the job market.
Parents pay money because they kids have passion. The job part is another game all together, life is a battle peridot! Survival of the fittest! No one is coming to save u, n one owes u anything!! In any industry it's about mastery! Some will serve and some will be served! https://t.co/1SkXbrT43Y

— KHANYI MBAU (@MbauReloaded) September 29, 2020