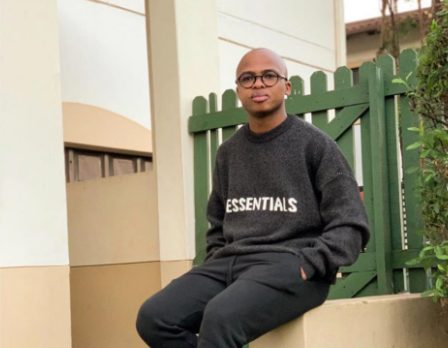 South Africans are shattered by the death of Mloo, who is said to be brutally murdered by a man whose photo has gone viral.
A video where the young man was abused and ill treated has also gone viral on social media.
Both fans and celebs have voiced out, that the murderer Manqoba George aka Big Bucks is still roaming around the country.
"So Mluleki Wiseman Mbewana was brutally murdered. There were several eyewitnesses present as this incident occurred. Everyone knows who the murderer is as it's no secret. The shocking part is that there hasn't been any arrest made nor any progress on the case. #JusticeForMloo," a tweep revealed.
Footage from the incident scene. Perpetrator spotted and recording being dragged away from the scene. We're not idiots. It's common knowledge what happened, everyone knows. #justiceformlooh #justiceformloo @SAPoliceService @CyrilRamaphosa @PresidencyZA @tumisole @Julius_S_Malema pic.twitter.com/ZZySkxCue1

— Christopher Mkhize (@mkhize_cs) September 30, 2020
We must boycott Rich Durban champagne lounge. They refusing to release footage on their premises. Mluleki Wiseman Mbewana was shot dead by Manqoba George and he still walks free. #JusticeForMlooh #Justice4Mlooh #justiceforMloo pic.twitter.com/N9SGnJ924s

— Black Consciousness (@Priince_ZA) September 30, 2020
I don't knw him but those who knw Mlu said he's a gentle soul. Mluleki Wiseman Mbewana was shot dead by Manqoba George and he still walks free. Can we pls not fail Mlu's family by ensuring #JusticeForMlooh #Justice4Mlooh #justiceforMloo pic.twitter.com/3naYAVbi9W

— Black Consciousness (@Priince_ZA) September 30, 2020
A father, a brother, a son and a friend to many. Justice must be served!! #JusticeForMlooh #JusticeForMloo @SAPoliceService ‼️ https://t.co/IjPrn7edyz

— Thobiswa Cebo Nxumalo (@ms_zwideh) September 30, 2020
I did not know the guy, personally, but there is no sense in taking another person's life like that. Arrest the perpetrator. #JusticeForMloo https://t.co/BOXFlPWp2T

— Njiyela (@Njiyela6) September 30, 2020