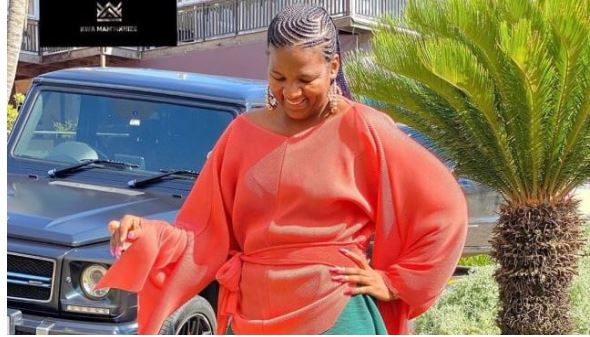 Shauwn Mkhize has taken to her social media to to tell her fans that she has found peace.
According to her, it has been really hard for her as she revealed that she has found herself and her voice again.
Shauwn is someone who loves to share her feelings to her fans and followers made it clear that she is here to talk about her journey to self discovery.
The reality TV star shared that her journey has been very long and difficult as things have not been easy.
Some of her fans felt that material things makes her happy but she is making them understand that material things can never give one "peace and serenity"
"Day 188 of lockdown 672k confirmed cases 604k recoveries and 16 586 death. Today I want to share something very profound with you …it has been a long and very hard journey for me I am so grateful to GOD that today I can safely say ….I HAVE FOUND MY VOICE AND MYSELF and this has liberated me to understand that material things can never give you PEACE AND SERENITY I can tell you today I choose myself than material things have a blessed day you are loved by me."
Her comments section was filled with fans appreciating her and her rawness saying that Mam'Mkhize is a role model.
She added: "Ngikuthanda ukufa sithandwa Sami (I love you to death my love) you really bring back some vibe in my life and creating hope where it has diminished Babes keep it up. You are dearly loved by many May our Good God continue to blessed young lady Stay crazy and vibrant U are just a burning candle that never stops."