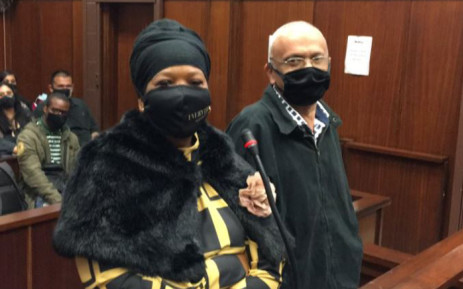 Court has granted former KwaZulu-Natal police commissioner Mmamonnye Ngobeni bail of R20,000 on Monday.
She appeared in court on charges of fraud and corruption in connection to a R47 million police tender during the 2010 FIFA Soccer World Cup.
She and her co-accused Aswin Narainpersad turned themselves in on Monday after Hawks obtained an arrest warrant against them on Friday.
Narainpersad was released on R10,000 bail.
Prior before their appearance, businessperson Thoshan Panday and Navin Mudhoe appeared in court on Friday.
They were granted bail of R100,000 and R10,000 bail respectively.
The four allegedly manipulated tender processes and defrauded the police.
Ngobeni's lawyer however disclosed that she plans pleading not guilty.
Ngobeni is currently facing three counts of corruption.
She was accused of receiving bribes from Panday who received an irregular tender from the police during the 2010 World Cup.
Despite the court charges against her, she appeared confident and told the media she was doing well.