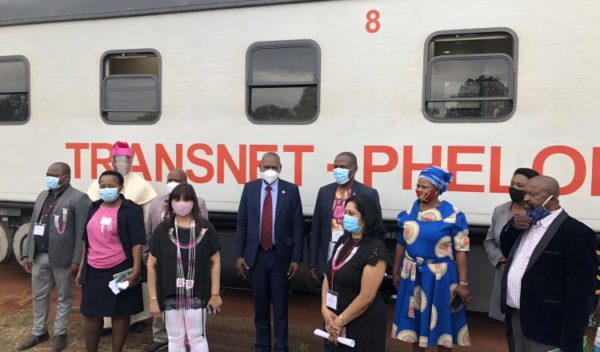 Health Minister – Zweli Mkhize has sounded a note of warning that there could be a second wave of COVID-19 which could be disastrous.
With cases taking its toll to higher numbers, he has reiterated that it is important for everyone must keep up to the safety measures.
Mkhize said in Klerksdorp in the North West where he was checking out Phelophepa health care train.
The train is offering a sign of hope to the communities.
Transnet has been working on the project of mobile clinics operating out of trains for over 20 years.
It offers medical services at a very reasonable price.
Transnet said it will keep on supporting the project to ensure South Africans who are not able to afford the healthcare have access to it.
Health Minister Dr Zweli Mkhize together with #NorthWestHealth MEC Madoda Sambatha are in Klerksdorp to visit Transnet-Phelophela Healthcare Train station. The train will be in Klerksdorp until Friday. pic.twitter.com/Bg9IVm5wM0

— North West Health (@NorthWestDOH) October 6, 2020