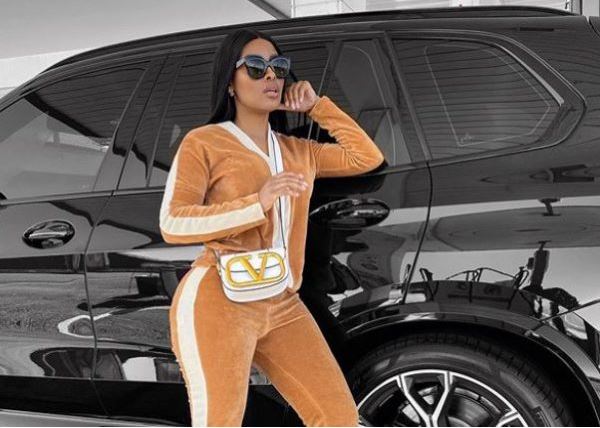 Popular Style Influencer, Kefilwe Mabote has been dragged into the mud this week on different occasions.
However, earlier this week, her SA politician and businessman, Edwin Sodi's car got seized as he was arrested on on corruption charges.
The Hawks seized over R300 million worth of possessions and over twenty-five luxury cars.
Although she has nothing to do with the case, but many of her fans felt she has benefitted from what the businessman had gotten.
This has resulted in her being villainized for it.
Reacting to this, Kefilwe took to her social media to let the world know that no one will being her down, no matter what it takes, she will always be on top.
"Le Pantsula lako Moletsane….Surely I have earned my stripes in using "Tjovitjo" the next time we see each other right? I hope le grand."
Some of her fans who are behind her tweeted:
Edwin will be fine, Kefilwe will be fine too. She's been Kefiboo way before Edwin came into the picture about a year ago… ya'll have been buying her book, her influencer gigs aren't running dry too, baby girl will be fine 👌🏽

— Nompilo Makhubu (@MsMakhubu) October 6, 2020
If Edwin bought Kefilwe cars they should be taken away but dont act like here she'll be poor.Sis has been a grootwoman way before she met Edwin besides her Level of being poor /broke will never match most people's level of being Poor on this App including mine

— Anita Wine Lover Cakana (@anita_ckn) October 7, 2020