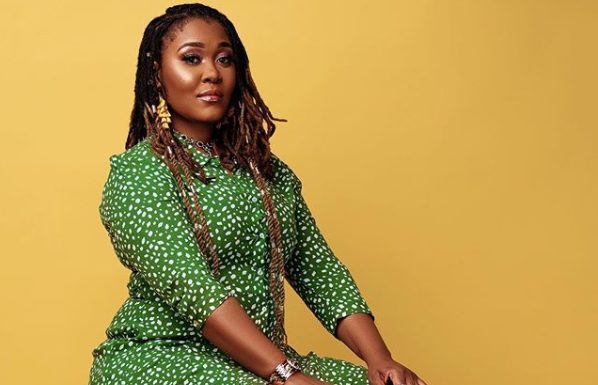 Lady Zamar has taken to her Twitter to share what she went through while she was battling with acne.
This is coming after a girl joined the trend, "How it started. How it is going" by sharing photos of her face when she had acne and now.
I went thru this acne phase so suddenly and so publicly.. it was a mess.. So glad you've made it thru this horrible phase ❤️❤️❤️ I wish healing to everyone going thru this now✊🏽 https://t.co/EMzuFWVABw

— Lady Zamar (@Lady_Zamar) October 8, 2020
Reacting to this, Lady Zamar shared the pictures on her TL stating she had gone through that phase so suddenly and publicly.
The star said she is glad that the tweep made it through that horrible phase.
After that, Lady Zamar shared a picture of herself when she was battling with acne and now.
Although she has deleted the post, but she revealed that the acne was sudden and terrible for her.
At some point, it made her feel so insecure and ugly which almost led her to die of insecurity.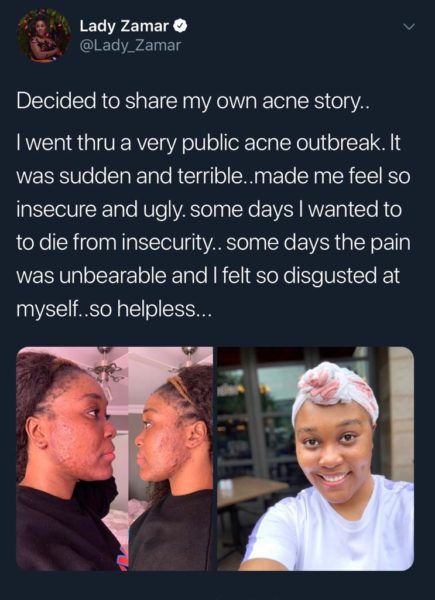 Lady  Zamar then share her face after the acne has wiped off.
After the acne has gone🥺🤩 pic.twitter.com/5v3W5ZsQSs

— Lady Zamar (@Lady_Zamar) October 8, 2020