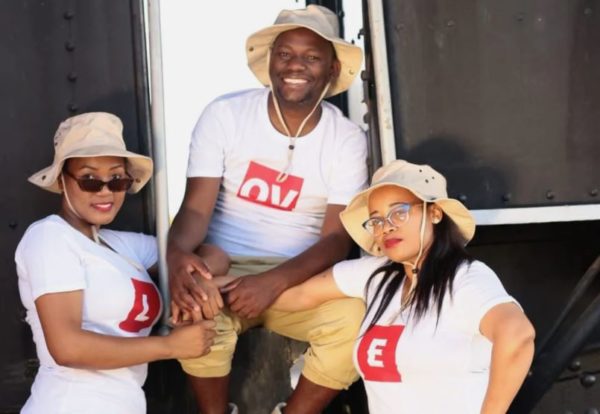 Popular Botswana pastor named Sekati Kemmonye has got his names on the lips of people, after bragging about being polygamous.
The clergy man decides to connect his root to the rich African culture, which totally supports polygamy.
Some people appear to be shocked at the man's belief, as it's commonly believed that men of God should have one wife, but the pastor claims that a man cannot live by one woman alone.
Taking to Facebook, Sekati shared photos of himself and 2 wives, including his children.
Their outfits communicated a lot, as the trio rocked a top customized with the word LOVE.
Sekati puts on a huge smile on his face while holding his wives, in other to pass the message across to people, that his marriage is fine.
The pastor's family is blessed with 6 children, and they all wore the same outfits.
Check out photos below: