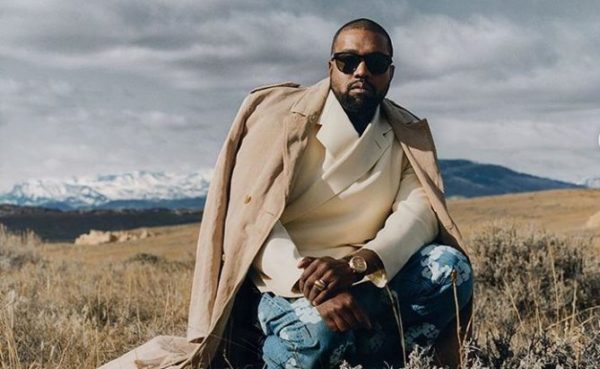 Kanye West is set to kick off a new protest against aborting black babies.
The American rapper confirmed being a Christian in 2019, after giving his life to Christ, and he's tried as much as possible to mention Christ in whatever he does.
It is believed that the religion does not permit abortion, but Kanye West has taken it beyond that level.
Taking to Twitter, he said one thousand black babies are aborted daily.
Kanye voiced out against the act.
"Black babies lives matter, 1000 black children are aborted daily"
However, Twitter users flood his timeline with different reactions:
— NoName (@NName064) October 12, 2020
Now do how many black women die in childbirth?

How many black children sit in the foster care system to be abused & neglected?

And how many children do you plan on adopting?

And ask Kim why she didn't carry your youngest two children in her own womb. Thx.

— Nayamka Roberts-Smith, LE (@LaBeautyologist) October 12, 2020
Thank you so much for your courage to speak the truth! Every baby is worth fighting for!

— Lila Rose (@LilaGraceRose) October 12, 2020