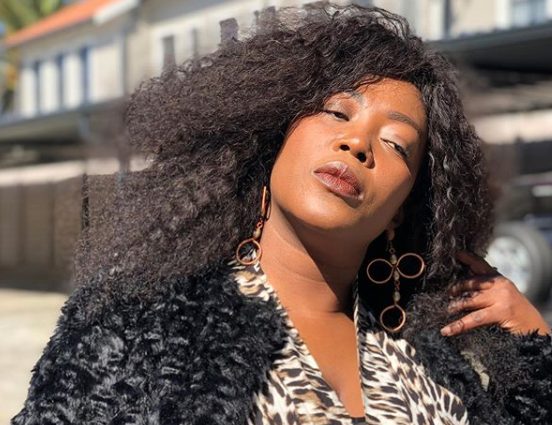 Rami Chuene has joined the forces of those who slam people using the Bible to label homosexuality as "unnatural" and a "sin.
This is coming after the Phat Joe, host of the new show, 1Magic's Cheeky Palate started the conversation on homosexuality for his guests.
His guests in attendance that day were pastor Gerry Rantseli-Elsdon, sangoma Gogo Dineo, author Nobuntu Websta, author Joshua Maponga and musician Zwai Bala.
Talking spirituality on the premiere of #CheekyPalate, a new show on @1magictv.
Trust me when I say, it got lit 🔥 pic.twitter.com/H8moi0vEul

— #OnFire Podcast (@NobuntuSA) October 9, 2020
The topic triggered a lot of things and some Christians are openly homophobic owing to their interpretation of scriptures found in the Bible, which in their religion gives authority as the word of God.
Pastor Gerry said his side of the discussion as he made it clear that the scripture did not compromise, but added that a Christian's first commandment, despite the "clear" anti-homosexual stance, was to love.
"It is in the Bible. It is the word of God. The word is very specific, I know people argue about "is the Bible the word of God and ancient scriptures and, and?
"The reality of the word of God is that it has been proved, researched and approved as ancient scripture, and also disapproved by many over many centuries. People love to disapprove the word of God. The bottom line is that the word of God is very clear that homosexuality is a sin," she said.
Explain to me. pic.twitter.com/FPugNyUjeA

— 🎬🎥📱📻🎭❤️ (@LumkoJohnson) October 11, 2020
Reacting to this, Rami felt the way Gerry perceived it was different and pushing while she focused more on the Bible itself instead of slamming him.
"Homosexuality has always been the easy target because it is the only natural thing classified as unnatural behavior in the Bible. And that's the first mistake. A big mistake."
The actress went on to slam those who "blindly" quote scriptures without having researched or at least found out the context (the time in history and political events at the time) in which the scriptures were written.
Read the rest of her tweets below:
Homosexuality has always been the easy target because it is the only natural thing classified as unnatural, labeled as a behavior in the Bible. And that's the first mistake. A big mistake.

— Rami Chuene🌈🏳️‍🌈 (@ramichuene) October 11, 2020
Do you have a problem with having "many gay people today"?

— Rami Chuene🌈🏳️‍🌈 (@ramichuene) October 11, 2020
Leviticus 20:13 that you proudly declare with your chest was written to forbid something that was happening already. Leviticus means 'and He called' was a manual compiled by priests to be used as law to regulate & instill a particular way of living. Read, research, understand.

— Rami Chuene🌈🏳️‍🌈 (@ramichuene) October 12, 2020