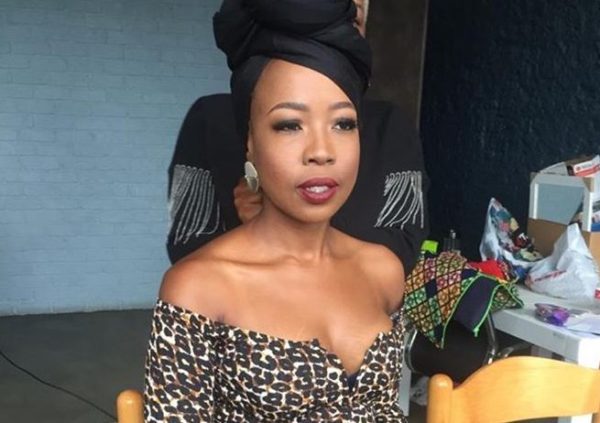 Ntsiki has decided to bounce on the white community this time around.
The media personality is known to always speak up her mind at any given point in time.
Ntsiki shared a video on Twitter with the caption, "I'm starting to think ALL white people are racist…". 
In her words, she accused the white community for always taking what is rightfully for the blacks.
Although she said she does not have a problem with the white people but mentioned it is unhealthy usurping mainstream platforms and thinking that they represent the majority.
Ntsiki
 stated, 
"I don't have a problem with white people creating their own spaces. It's healthy for white people to have their own space. What I find toxic, unhealthy and racist is white people usurping mainstream platforms and thinking that they represent the majority. It makes no sense to me why a Steven Grootes should be on SA FM in the morning, it makes no sense to me why a Leanne Manas should be on Morning Live in the morning, when this country is BLACK dominated. If they at least spoke one African language, then it would make it a bit easier but for the fact that white people have usurped mainstream platforms that rightfully belong to the majority… speaks a lot about white supremacy, and white people thinking that they are not racist when they actually are."

Recall on 2018,
Ntsiki
had issue with
Leanne Manas
in the past as she believes that her position as head presenter is completely unwarranted and should be given to a black person.
The media personality however labelled Leanne as mediocre and also added that Leanne has the advantage of white privilege.
Responding to this, Leanne stated that she will like to show
Ntsiki
the better side of her and would want to meet her so she can explain she is not about the type of skin colour.
Watch video below: