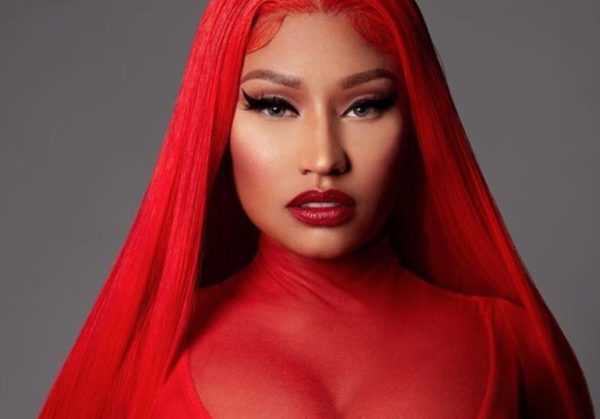 Nicki Minaj has finally revealed the gender of her baby.
This is coming after the star welcomed her bundle of joy about two weeks ago and many had taken to social media to congratulate the star.
Nicki revealed that she had a little prince.
Since the arrival of her baby boy, the star has received endless love and support from fans and fellow celebs.
One of which is the queen of all, Beyoncé.
The rapper shared some of the comments and beautiful messages she received from her fellow female celebs.
Everyone from Queen Bey to Kim Kardashian-West, have extended their congratulations.
She captioned: "Thank you to Queen B, Kim & Ye, Riccardo Tisci, Winnie, Karol & everyone who sent well wishes during this time. It meant the world to me. I am so grateful & in love with my son. Madly in love. My favourite liddo boy in the whole wide world."
See messages below:
Beyoncé congratulated Nicki Minaj on giving birth to her son 🥺❤️

"Onika, Welcome to motherhood. God bless you and your family. B." pic.twitter.com/P9F978JhRM

— 𝔹.𝕂 ˣ (@Rumiyonce) October 15, 2020
Nicki Minaj received congratulation notes from Beyoncé, Kim Kardashian & Kanye West, Karol G, Riccardo Tisci & more following birth of her first son:

"I am so grateful & in love with my son…my favorite liddo boy in the whole wide world." pic.twitter.com/1yfBmGKJ7g

— Pop Crave (@PopCrave) October 15, 2020
.@NICKIMINAJ had a little boy Barb!!! 😍💙 pic.twitter.com/IyODC7qHIR

— MTV (@MTV) October 15, 2020