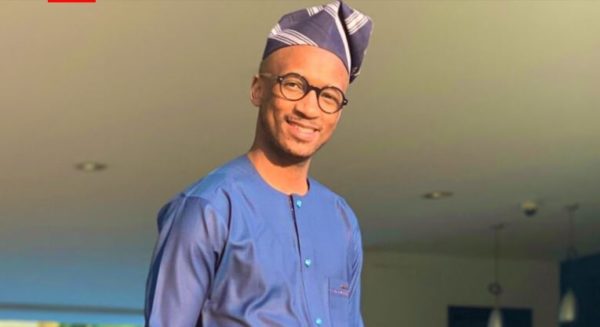 Psyfo has revealed he has lost his two loves ones within two months.
The year 2020 have been a difficult one most especially during the pandemic.
Many had lost families, friends and loved ones during this period, but those who survived it are grateful to God.
However, the TV presenter stated that he lost his grand mother two most ago to Covid-19 and now his younger brother has passed away on Tuesday.
Psyfo said: "I lost my grand mother to Covid 2 months ago. My younger brother passed away on Tuesday. Being strong is a skill I am getting tired of."
Many had taken to the social media to send their condolences to the star.
Despite suffering the loss of two family members in a short space of time Psyfo hasn't been too much into the spotlight as he was growing up. The rapper is pursuing interests such as traveling and going back to school.
"Can't believe I'm going back to school end of the month when I said I was done with school just end of last year," he shared part of his progress.
Check out some of the reactions below:
Condolences my bro ❤️ Words won't make it better, and being strong can be extremely tiring. Just be. Feel. Mourn. Be angry. Be all the emotions you need to be. Sending you and your family so much love! ❤️

— Sade Giliberti (@SadeGiliberti) October 15, 2020
Ahh man sorry to hear that. Condolences to you and your family King.

— Dj Dimplez (@DjDimplez) October 15, 2020
Condolences my brother 🙏🏾

— ProVerb (@ProVerbMusic) October 15, 2020
Sorry bro. Maybe God give you strength and healing. Condolences

— R.M Phoolo (@casspernyovest) October 15, 2020
I'm truly heartbroken to hear of such tragedy.

Another stark reminder for everyone that this virus hasn't taken leave. Level 1 in SA still requires us to be focussed and deliberate in our daily behaviour and actions to protect ourselves, our families & those around us. #COVID19

— CATHERINE Constantinides (@ChangeAgentSA) October 15, 2020
Sincerest condolences to you and the family 🙏🏽

— Cyprian (@iamcyprian) October 15, 2020