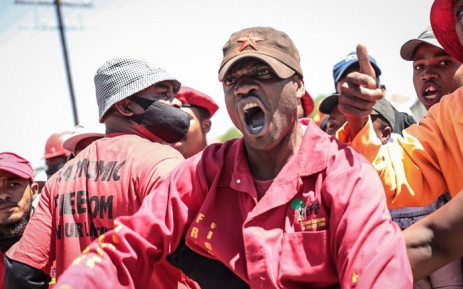 Sekola Matlaletsa and Sekwetje Mahlamba who were arrested in connection to the murder of Brandin Horner are applying for bail in the Senekal Magistrates Court on Friday.
Capt Gerhardus Myburgh testifying in the suspects' bail bid, said Horner's body was found on October 2 in the farm where he worked.
Matlaletsa, 44 opted out in taking to the bail stand.
He decided to plead his case via an affidavit but did not touch on the merits of the case.
He intends to plead not guilty.
In his affidavit which he presented to the court, he pleaded that he should be released on bail not more than R1,000.
He said the state had circumstantial evidence against him but he reused to believe that it was a strong case.
He explained to the court he was not a flight risk, he added that he had spent the last 21 years living in Paul Roux.
He added that he was his family's sole provider and he lives with his unemployed wife and four children.
Matlaletsa disclosed to the court that he provides for his family through his disability grant.
Concerning his previous convictions in which two were stock theft, he admitted to having his fair share of going against the law.
He appealed to the the court to release him on bail so that he he would be able to withdraw his social grant which cannot be done behind bars.
When Myburgh took to the stand, he revealed that Matlaletsa lied about some certain aspects of his life.
He said that Matlaletsa's wife was not unemployed.
In a statement which Matlaletsa's wife wrote, it was indicated that she was employed at a local feeding scheme.
The bail application continues.