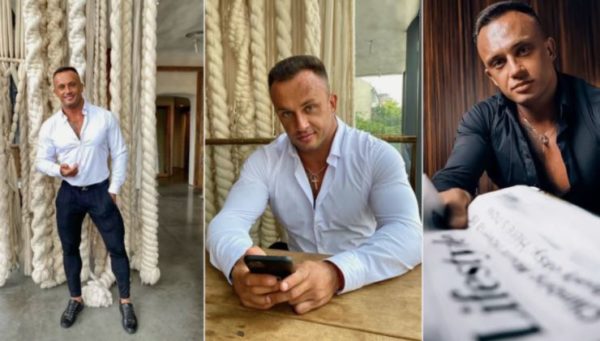 Popular fitness influencer, Dmitry Stuzhuk dies of COVID-19 after claiming he doesn't believe the virus exists.
The social media star had the virus after his trip to Turkey, he was tested positive and treated, which he eventually survived after spending 8 days in the hospital.
After recovering, he had heart complications and passed away.
On his hospital bed before dying, he told his 1.1 million followers the danger of the virus, and admitting he spread false news about COVID at first.
"I was one who thought that COVID does not exist. Until I got sick," he said.
His ex-wife, Sophia reported his critical condition on social media; ""He has problems with his cardiovascular system. His heart is not coping."
She also confirmed his death, revealing he has 3 kids.
Fitness influencer Dmitriy Stuzhuk passed away at the age of 33 due to complications related to coronavirus after sending a message to his fans earlier this week: "I also thought that there was no covid… Until I got sick." https://t.co/W1AlayvXf0 pic.twitter.com/hlUf47r0aM
— E! News (@enews) October 17, 2020
Stuzhuk who was famous for promoting a healthy lifestyle