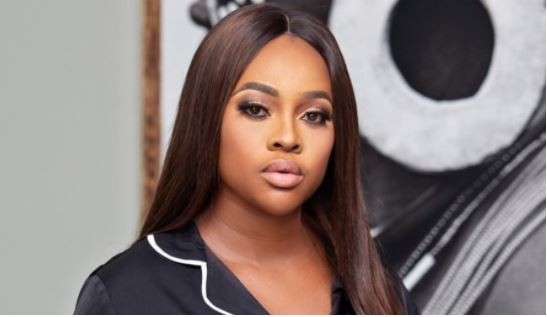 Nsovo Mashaba is not ready to claim what is not his has he has decided to set the record straight.
The star has been accused of being the father of Omuhle Gela's child.
Recall, Omuhle announced the arrival of her baby girl in September but did not disclose anything about the father of the child.
However, it was reported that the father of her child is a wealthy entrepreneur named, Nsovo Mashaba.
Now, Nsovo has come out to say he is not the father if the child and it is reported that he is currently in a relationship with beauty influencer Gorgeous Mbali.
"She has a good support system and has no time to run after the childish guy [Nsovo], who knew what he was getting himself into, "He's obsessed with famous girls and we warned Omuhle" said a source.
It was also reported that Nsovo already made up his mind he was going to take care of the baby but things went south as he is not ready to be a father.
In a screenshot shared by on his Insta stories, Nsovo has publicly cleared his name and said he is no one's father,
He said: "Never ever spoke on this BS ever since it was made a spectacle earlier this year, but please stop mentioning that woman and her kid in relation to me. I am no one's father!!! That kid ain't mine, Nice try though."