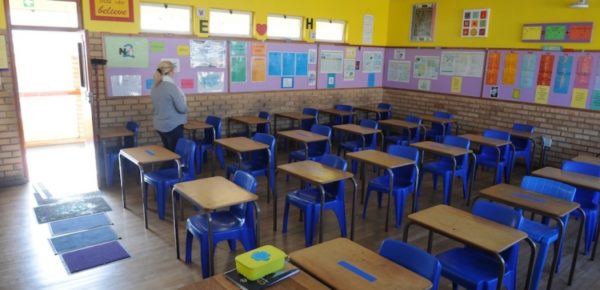 This is the sixteenth time that Mzwamandla Khanyile Primary School in KwaDabeka near Pinetown would be broken into since 2018.
The most recent break-in was discovered on Tuesday morning.
This discovery was made by the school's teachers.
The break-in was carried out less than 24 hours after school equipment, including a microwave, were stolen.
The Mzwamandla Khanyile Primary School started its operation in 2014.
Its construction cost R64 million.
For about two years now, the school has always being the targets of thieves.
Doors and windows at the school have either been vandalised or stolen.
Electrical appliances, including refrigerators, have also been carted away, along with parts of the school fence.
An appeal for more security was made to the authorities by the school governing body chairperson Silindile Matubatuba.
"We'd like the department to assist us in hiring security guards for our school. You can't build a school for R64 million and expect this place to be guarded by itself."
"Can you please assist us with security guards and the police to assist us."
Meanwhile, the school currently has just one security guard who works the night shift.
Police indicated that investigations into these recent break-ins are underway.