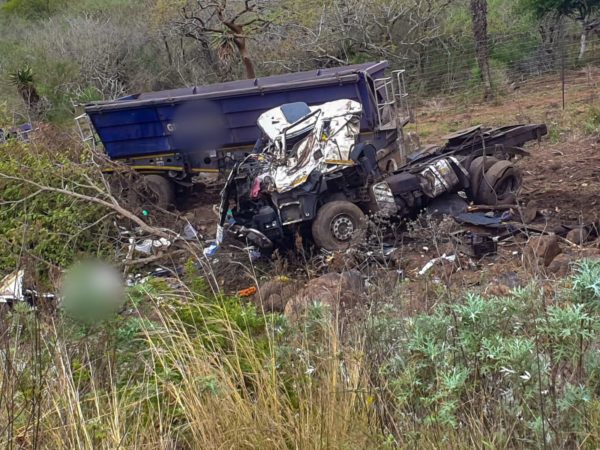 A major car crash has claimed the lives of thirteen people on Wednesday morning.
The crash happened on the R66 between Ulundi and Melmoth in KwaZulu-Natal.
According to local reports, the crash involved a taxi and a truck which collided.
Circumstances surrounding the cause of the crash remains unclear.
This will be the the latest deadly crash in KZN after the one that claimed the lives of 12 family members earlier this month.
The major collision happened near Underberg.
Breaking News: Thirteen people have been killed in a head-on crash between a minibus and a truck. The collision happened today +- 8am on R34 between Melmoth and Ulundi. Investigations underway to determine the cause of crash.

— Road Traffic Management Corporation (@TrafficRTMC) October 21, 2020
Horror crash kills 13 as truck and minibus collides on the R34 Mthonjaneni pass in KZN https://t.co/px2ZwIFdNS #ArriveAlive #HorrorCrash #RIP @kznpvt @TrafficRTMC @KZNTransport pic.twitter.com/iFlDBGersX

— Arrive Alive (@_ArriveAlive) October 21, 2020