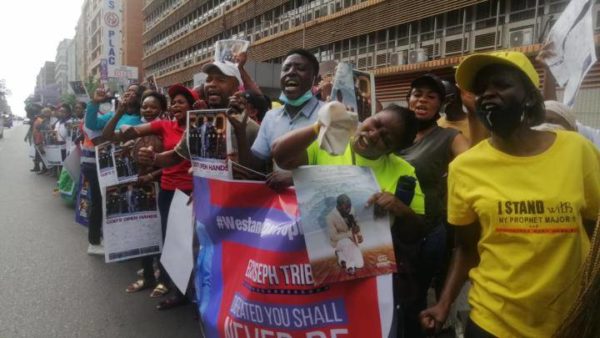 Supporters of self-proclaimed Prophet Shepherd Bushiri have gathered out in numbers, so as to give support to their church leader and his wife – Mary.
The couple is before the Pretoria Magistrate's Court with charges related to money laundering.
"We are here to support our prophet, major one, who is the only prophet in the whole world. He is a man of God and I believe and I trust that he is not guilty, he is the victim of the plot of the so-called devil," said one of his supporters.
"There is no way they can take him down because our God is alive and kicking and we are not afraid."
Last year, Bushiri and his wife were both apprehended for similar charges.
However, they were granted R100,000 bail.