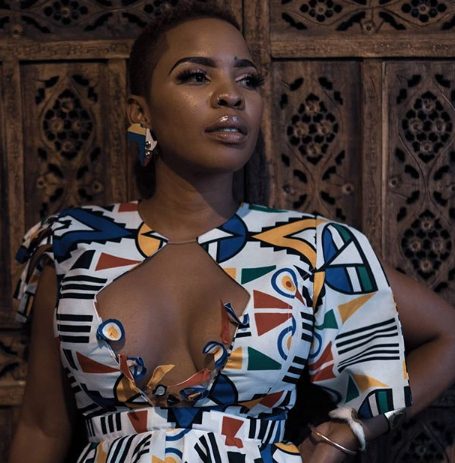 Masechaba Ndlovu has taken to her social media to specifically address what is happening in the Congo.
A lot have been going on in the world most especially in African countries where many human bloods are shed.
The hashtag #CongoIsBleeding has been trending for some days and many celebrities have taken to their social media to lend their voices.
According to Masechaba, she shared Congo is currently going through silent and millions of people are being killed.
Masechaba said: "Here's what's happening in the DRC: Congo is currently going through a silent holocaust."
"Millions of people are being killed so the world can benefit from its natural resources. Congo has the world's largest reserve of Coltan. Coltan is a critical resource needed for electronic devices, aerospace and the innovation of technology."
The DJ is one who loves to make her voice heard and this time around, she is showing full support to her fellow brothers and sisters.
The outspoken radio DJ didn't share graphics at the events but felt she had to say something.
"Babies are dying, women are being raped and buried alive, innocent people are losing their lives everyday. I chose not to post graphic images but I was compelled to say something."

"Google the hashtag and use your voice to tell the world what is going on in the Democratic Republic of Congo. It's not fair. #CongoIsBleeding"
See post below: