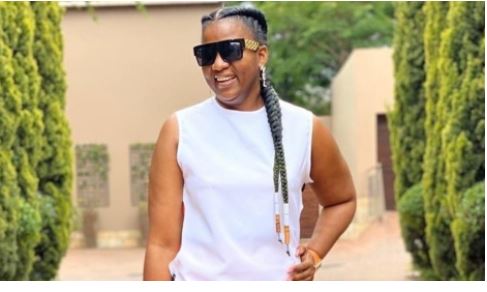 Shauwn Mam Mkhize is ready to address the allegations that has been going round for days that she is owing SARS over R200 million in taxes.
However, several publications have reported that the South African Revenue Services obtained a final liquidation order against her company which is owing millions in taxes.
Well, Shauwn is ready to voice out and break her silence on the issue.
According to her, she would be addressing it today on a news channel.
Shauwn said: "Good day please catch me today on the sabc news channel 404 at 3pm and Later on sabc 1 and sabc 2, 17h30 and 19h00 as I set the record straight Re the SARS saga thank you to all of those who have taken time to message and make phone call showing support but there is one thing I would like to address." 
The TV star said she is yet to understand the reason why people love to bring others down stating some were really excited when they heard what happened to her and her company.
"Why other people want to gloat and be excited with one of their own (black child) downfall and failures if I was really in trouble my company was liquidated why would one of our own be excited with the fact that I was going to fall instead of thinking about the 4000 people that they were going to loose their jobs how many families were going to be impacted by that ……"
In Mamkhize's word, she would want SAs to change their mindset and also stop the "pull down syndrome"
"SA let's us change our mindset and the way we look at things stop the PULL DOWN SYNDROME. Let us stand up and unite otherwise whilst we are fighting and getting one of our own arrested and humiliated in the public space whatever our parents have fought for we will be handing it over on a silver plate to the wrong hands."
Check post below: