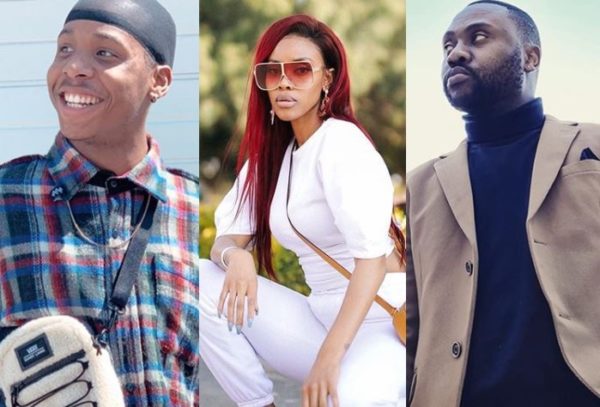 Lootlove Luthando is mourning her late brother and she's taken to social media to spill out her pain.
Most fans and celebrity have taken to her timeline to pay condolence to her within the past few days.
The media personality detailed how he took care of her little babies and stood by her all the time.
Taking to Instagram this Friday, Loot confessed that loosing two important men in her lifethis year  has placed her in a paralyzed state.
She goes on to question God's existence and urged people not tell her anything related to the divine being.
"The worst year of my life started off with a break-up & now I lose you. Kanti uThixo undifuna Ntoni? Uthi mandithini? Ndingotheni mna? How am I going to raise these girls when my heart has been turned to stone? What must I do now?"
"What kind of God is this that makes me feel this much pain and sorrow? And now I'm meant to do what? continue with life and see joy when I'm walking with a gaping hole and void I can never fill? What is the point? Oh, also in all this "Have faith" they say, "God will never forsake you"… he has. He has. He took my whole life… he took my joy… he took everything that made sense…"
"Please stop telling me to be strong or telling me about God," she added.