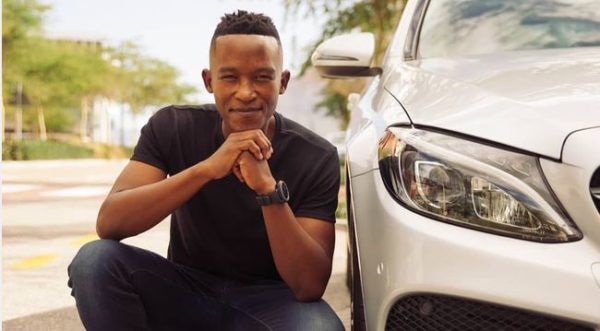 Insurance company, Outsurance has released a statement regarding allegations of cheating and abuse.
In their statement, the company will remove all their TV commercials starring Katlego Maboe "as soon as practically possible".
This is coming after a video he admitted cheating on his wife went viral.
Outsurance spokesperson, Natasha Kawulesar said they were aware of the allegations and video and were engaging with him on the issue.
Furthermore, she said that Outsurance was giving him and his family time to handle the matter privately.
The company said: "We are aware of the issue surrounding Katlego Maboe and have engaged with him on this.
"We want to provide Katlego and his family the time and space to deal with this private situation.
"In the meantime, we will be removing all advertisements featuring Katlego as soon as practically possible."
"Certain serious allegations have been posted on social media about Katlego Maboe and, last night, a video was leaked showing Katlego Maboe seemingly admitting to cheating on his partner. We have been informed that a legal process relating to the allegations is currently sub-judice."
"We condemn any acts of violence and mistreatment, especially against women and children, and therefore take such allegations very seriously. Until such time as the matter has been fully investigated, and pending the outcome, Katlego Maboe will not be appearing on The Expresso Morning Show," says Cardova Productions.
This is indicating that the star will not be able to appear on 'The Expresso Morning Show'" until the matter is fully investigated.
Maboe said he stood by his initial statement where he denied the abuse allegations, adding the matter was being litigated and therefore sub judice.
"I'm respecting the legal process and everyone involved and not compromising anyone or bringing anyone into disrepute," he said.