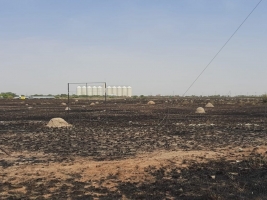 Following the devastating fire outbreak that happened in Free State farmland, Free State farmers are trying to rebuild, while organisations are joining to render help.
Some organisations are offering assistance to impacted farmers in the province.
For four days now, the fires have been raging, this is according to reports.
Boere Droogtehulp SA's Chris van Beljoen said this is a crucial time for farmers in South Africa.
"It is quite devastating. There's one farmer that walked into fire saying he is finished and can't go on anymore. His whole farm burnt down. SA is losing a farm every fortnight because of drought, farm murders, and farm attacks."
AgriSA said 100,000 hectares of farmland have been destroyed by the flames, mostly in the Western parts of the province.