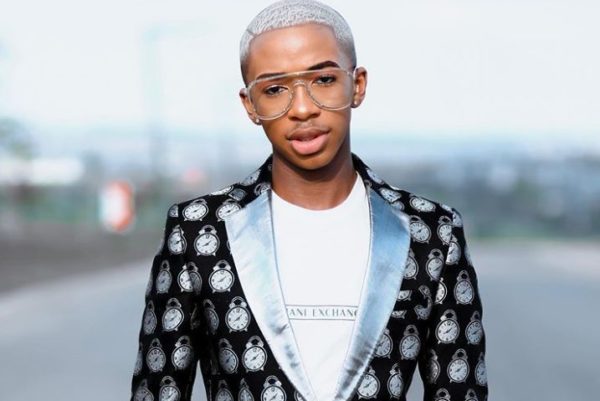 Lasizwe has taken to his Twitter to explain the main reason why he wants a stitautionship instead of a relationship.
This is coming after a tweet he made that he is not getting into a relationship anytime soon but can be in a situationship.
Well, it looks like the star has not gotten any action in a while now and he his seriously looking for someone to have a good time with.
Lasizwe shared a tweet saying he would like to take someone's son on a baecation.
According to him, he would be taking care of the bill as all he needs is just to have fun.
"I want to take someone son on alles paid expenses vacation you just need arrive and service this engine and enjoy the holiday living soft for a few days.  Is it too much to ask for?"
In another tweet, he said if none is showing up, he is ready to take a lady out and give her a taste of the celebrity life.
"Or once take a hun instead… make her experience the soft life QUEEN TINGZ." He tweeted.
Many took yo the comment section to applaud the star on his boldness and making people know he care less about their opinion.
Lasizwe concluded as she spoke about a situationship between a friend of his and his ex.
He said: "Yazi I am remember a friend of mine telling me to stay away from his ex because he is bad news and it will all end in tears! Kanti my friend was just finessing  me so he could go back to his ex. They happily in a relationship right now. So happy for them."
Yazi I am remember a friend of mine telling me to stay away from his ex because he is bad news and it will all end in tears!

Kanti my friend was just finessing me so he could go back to his ex

They happily in a relationship right now

So happy for them. pic.twitter.com/EhTCWvA3fW