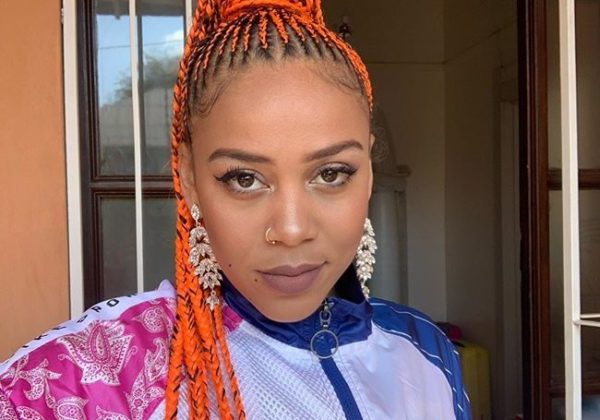 Sho Madjozi is not letting a troll drag her into the mud after questioning her about celebrating Halloween.
Halloween is basically an holiday celebrated each year on October 31.
Many South African celebrities celebrated that day and had fun with it.
However, a tweep is curious why SA celebs celebrated the holiday.
This is coming after Sho took to social media to share that she was dressing up as Sarafina for Halloween.
The star posted a video showing off her awesome outfit with a dance.
This year I dressed up as the girl I grew up wanting to be ✨😂😊
Happy Halloween 🎃❤️ pic.twitter.com/Guk2Lkd1rQ

— #SenaAla (@ShoMadjozi) November 1, 2020
Many of her fans were feeling her vibe but a troll was not having it as stated: "BUT we don't celebrate that in SA".
Responding to this, Sho said: "I think Facebook is the app for you"
I think Facebook is the app for you

— #SenaAla (@ShoMadjozi) November 1, 2020