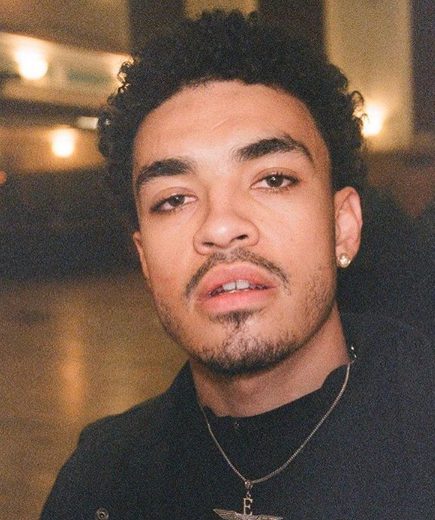 Shane Eagle has taken a lot of people by surprise following his recent confession.
The star revealed that his father is the second man with the biggest d*ck in the world.
Shane made this known through a viral image he shared showing the size of what he is carrying between his legs.
After sharing the image, many females on social media were just over Shane's DM.
Speaking to Riky Rick the Shane expressed just how much the image blew and had him receive the best kind of attention that brought too much heat.
He called the reactions a "big d*ck energy".
Although he has deleted the image but the star reveled that his father is being recorded in Guinness World of Record as the second biggest d*ck in the world.
Shane said: "We coming with big d*ck energy, that sh*t was blowing up we really coming around with that big d*ck energy we not swinging with nigg*s with small d*cks. Get the fuck outta here with that small dick energy. I can't make this up, my father is in the Guiness Book of records for having the second biggest d*ck in the world."
Watch video below:
On LAB LIVE #9 @Shane_Eagle finally explains his viral twitter "situation" revealing the funniest part of it all🤣😭. WATCH THE FULL CONVERSATION ON YOUTUBE: https://t.co/q6gLJNIGiv pic.twitter.com/X7TYjsYJ01

— MR MAKHADO ungam'ncishi (@rikyrickworld) November 3, 2020